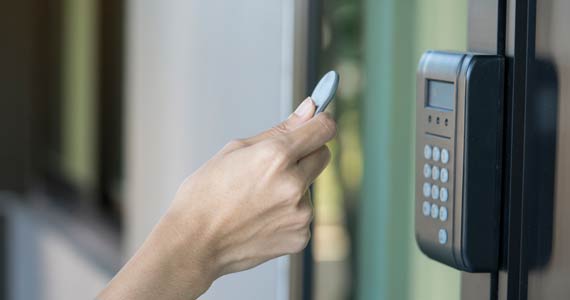 The basics
Your access control system will allow you to know where people are in the premises, that only certain individuals have access to specific places and it allows you to specify when access is allowed.

The initial design and consultancy phase of these systems is key; we'll take the time to make sure we understand your needs. We'll be looking to design a system that gives you the control you need and manages the risks specific to your business.
Meeting your needs
Each individual system can be simple – a single door entry system or fully networked across many sites and linked into your IT system on site or elsewhere.

Door entry systems offer increased security to premises and staff and are a highly cost-effective way of maintaining security. Ellis' systems are inherently flexible; growing with your business and adaptable to your needs. We'll be here to work with you to provide the maintenance, support and training that you need.