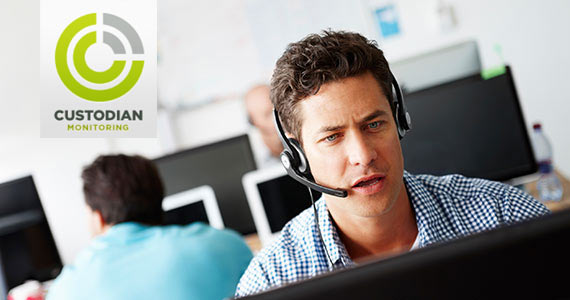 Always There
Our engineers are always there to help you reach the right design for your needs and remote monitoring offers several options. Speech dialling systems are initiated by the alarm going off; at this point it calls a set of numbers of your choice until one is answered, then leaves a recorded message that the alarm has gone off.

Working through a control centre these systems can be configured to contact a keyholder or the police. Ellis have a long standing working relationship with monitoring specialists Custodian; this gives us the flexibility to offer you a world class service.
Working Together
Remote monitoring can become part of your overall security system; including intruder alarms, door access control and fire alarms. Redcare is always connected and if the phone line is cut Redcare rapidly responds to notify the client, a keyholder or the emergency services.

DualCom Systems are a high-grade option and uses two means of contact to notify the monitoring centre for example, Internet/Broadband connection, GSM mobile network or the telephone line.