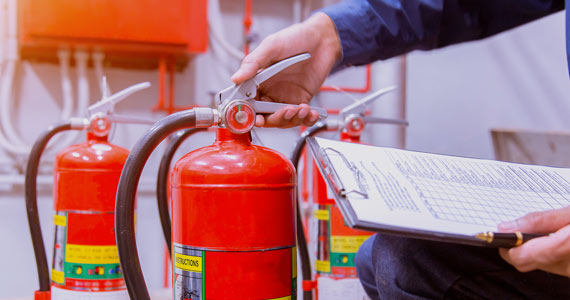 Whatever your business
Ellis have the experience and training to guide you through the options available for protecting your business with fire extinguishers.

Our team can guide you through the selection, placing and maintenance needs of all currently available extinguishers. We can service fire extinguishers that you already have in place and take over the maintenance and support of existing contracts.
Support for you
We can supply a full range of safety approved extinguishers into all businesses and public places across Cornwall and into Devon from churches to public houses, schools, shops, hotels and more besides. Ellis offer a full supply, maintenance and installation service for all equipment.

Confused by what extinguishers you need for your business? Let us guide you through the full range of extinguishers from water and foam types through to dry powder and wet chemical through to types designed for specialist use such as metal fires and CO2 fire extinguishers.