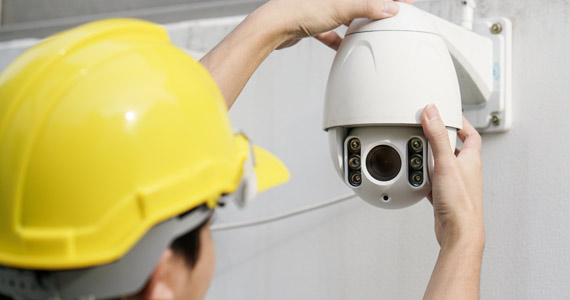 Watching your World
CCTV can be as small or as extensive as you need it to be; it offers security and peace of mind to staff and it acts to reduce crime. The very presence of CCTV is often enough to move the possibility of crime away from your premises and business. Where systems are linked externally - either to you as the business owner or through to a monitoring station or the police - CCTV can be the first line in direct action being taken. Similarly CCTV always acts to gather evidence and therefore to assist in any potential prosecution.

We work with a wide range of clients throughout Cornwall and are happy to build a package for you.
Monitoring and Support
Monitoring stations connected to your CCTV are notified when a security scheme is activated; they can view the threat and put your plans into action. This can be a connection to a local key holder, turning the lights on, speaking to the intruder or one of a number of other options. Connections can be made through to security and police where required. We'll be here to provide whatever training and support you need with your new system at whatever level best fits your company.